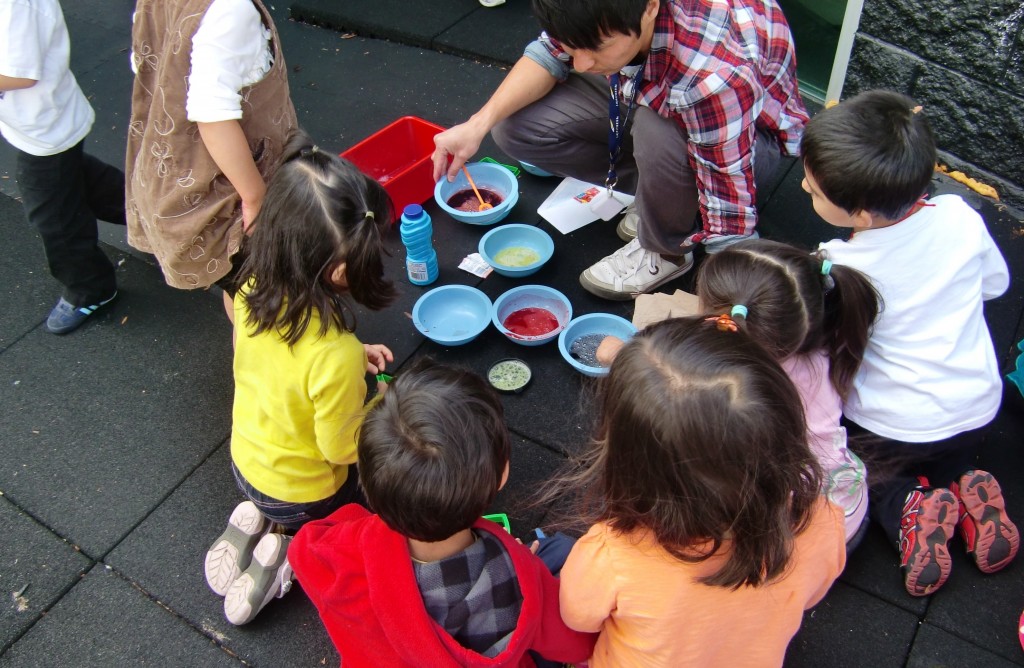 The curriculum we use throughout our center focuses on the importance of a dual language learning enrichment with the support of major core categories of Early Childhood Education; Art, Literacy, Music , Movement, Math, and Language.
Our curriculum is designed to master skills needed for entering elementary school. The curriculum is balanced with monthly themes, letters, numbers and obtainable goals matching the child-monitoring system called Ages & Stages used in the pediatric clinic by Paul H. Brooks Publishing Co.
Each distinct area is designed to facilitate learning, is developmentally appropriate for your child's age, and is fun so your child will want to participate and learn.
TDLD also focuses on providing the classrooms with a bilingual English/Japanese environment. The curriculum is delivered in both English and Japanese daily as each classroom is staffed with an English model teacher as well as a Japanese model teacher.
The curriculum is delivered by the Calendar year beginning with January and ending with December.  A mid-year assessment will be given based on the current age of the student at the time of the assessment. A final assessment will be given at the end of the calendar year which will help determined the child's ability to move forward and determined if more support is needed in specific learning areas.