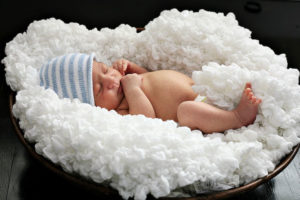 We Do Not Have A Different Pricing Structure For Children Who Attend Less Than Full-Time
Discounts can not be combined (only one discount per child)
All tuition is due on or before the 1st calendar day of each month.  A $30 per day late fee may be assessed.  If fees are not paid within 1 day of their due date, the child will not be allowed to attend the facility until all amounts due are received in full.  
Full-time tuition:(New rates effective as of June 1, 2019):
6 weeks – 23 months: $1849 per month (until child's 2nd birthday)
24 months – 35 months: $1725 per month (until child's 3rd birthday)
3 years and older: $1490 per month
Rates are not adjusted until the month following the child's birthday–no proration on the tuition during a birthday month for all current and new students
30 calendar days advanced written notice for termination of student attendance must be given for discontinuation of tuition payments, no exceptions, regardless of reason for leaving.
Enrollment Fee:
A $200 (non refundable) enrollment fee is required to hold a spot.  This will be credited toward the first month tuition, unless the student's start date is changed to a farther date than originally agreed upon.  Fee will not be applied towards first month's tuition if start date is delayed even by one day (the $200 is forfeited).  If start date is delayed 2 weeks or more, student will be put on wait-list, or full tuition must be paid regardless of attendance to keep the spot.
After School Program: (Tuition increased as of July 1st, 2014)
Children attending private or public school full days (6+ hours at their school): $500 per month
Drop-in care for school-aged children on school holidays (no discount for drop-in care):$25 per day
Drop-in care is only available for currently enrolled after school students.
Effective December 2012: Additional $150 per month charge applied to any food restrictions for a new student or a new request from our current students, such as vegan, vegetarian, gluten free, dairy free, soy free, egg free or any other food substitutions or allergies.  We are happy to accommodate any food needs as our chefs are trained to handle food restrictions, however, there is additional cost to provide this service.
Current students' rates will not be reduced for less than full-time attendance.